–by Nancy Hausauer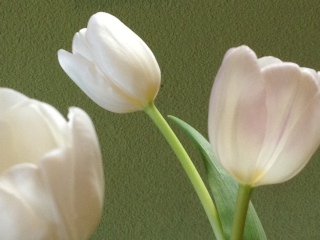 My friends, I hope this finds you well. I am in Western Washington, one of the Covid-19 "hot spots" here in the U.S. We're not on a lock-down basis yet, but schools and restaurants are closed and we're strongly encouraged to stay home. With a 93-year-old mother living in an assisted living facility and being very near 65 myself, I am choosing to err on the side of caution. I am evaluating whether to see clients on a week by week basis (not this week) and staying out of public places unless absolutely necessary. I'm doing this primarily out of concern for others, especially the medically vulnerable, and out of love and respect for the medical heroes who are going to bear much of the brunt of this epidemic.
I have a large garden and spring is on its way, so I'm not lacking for beauty to fill my eyes and things to occupy my time while I'm at home, but it's still weird, and I worry about my loved ones. My mother and her friends. My educator brother with asthma. My friends in healthcare. My flight attendant cousin. My friend who runs a popular health-foods store. And so on.
You, my readers, are from many parts of the world and all across the U.S. I know that circumstances are different for us depending on where we are. But I'm convinced that small actions taken now will prevent a lot of suffering in the near future. I thought this article explained it all clearly: https://blog.theshiftnetwork.com/node/889.
I encourage you to:
be a leader in your community, modeling responsible, principled, compassionate behavior
follow the public health advice of officials in your region
practice good self-care, physically and mentally
build and strengthen your community
fill your senses and heart with beauty
lift others up when you can, and allow yourself to be lifted up when you need it
focus on what unites us (truly, this pandemic shows us how interconnected we are, and how our well-being depends on everyone else's)
keep your eyes on the positive potential of the situation (you don't have to ignore its seriousness to do this)
use the time that opens up to be joyful, to heal, to grow
use this experience as a springboard for transformation to a higher level of cooperation, creativity, and consciousness
re-commit to leaving this world better than we found it.
I'll leave you a link for things you can do for anxiety: https://www.The-Energy-Healing-Site.com/anxiety-self-help.html.
Blessings and light to you and yours, Nancy
P.S. I know that not everyone will agree with this. But please don't back come at me with comments that I'm over-reacting, that the danger is over-hyped, etc. Feel free to unsubscribe (link at the bottom of this email.